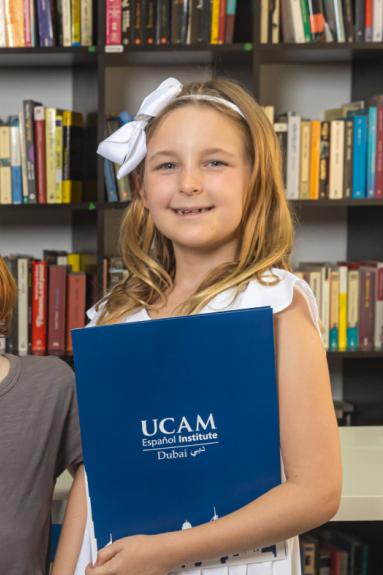 General Course for Native Children and Teens
Your kids will improve their grammar and vocabulary.
Next course

: January 16th to March 25th, 2023

Age: 5 to 16 years old
Duration: One term (10 classes)
Mode: Online and at the center
Sessions: 1 time a week, 1,5 hours/session

Weekdays: From 4 to 6.30 pm
Weekend: Saturdays from 9 to 10.30 am
Download brochure
Admissions
Spanish Summer Course
Kids and Teens will learn together with other children of the same age
Next edition: Summer 2023
Age: 5 to 16 years old
Levels: Beginner and Intermediate
Duration: From 1 or 8 weeks  
When: During the school holidays
Mode: Online
Sessions: 2 times a week from 9 am to 11 am
Admissions
Writing Workshop for Native Children
To improve their spelling.
Next course: October 14th to November 25th
Duration: 6 weeks
Sessions: Once a week, 1h/session.
Mode: Online or On-site
Age: 8-12 years old
Spanish Cultural Camps
They will learn through games, songs and workshops.
Next edition: 12th to16the December and 19th to 23rd December 2022 
Age: 5 to 11 years old
When: During school and the summer holidays.
Duration: One or two weeks with classes from 9 am to 2 pm
Mode: At the center
Sessions: One week from 9 am to 2 pm
Download brochure
Planning
What will your kid learn in each course?
2º ESO - Year 9
3º ESO - Year 10
4º ESO - Year 11
Calendar and Schedules