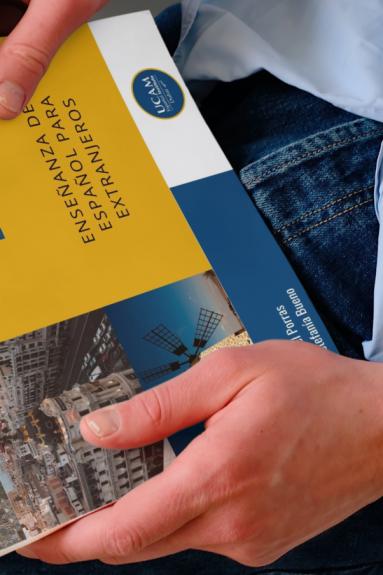 General Introductory Course for the Training of Teachers of Spanish as a Foreign Language
Have you been living abroad for a long time and always considered the possibility of teaching Spanish as a foreign language? Have you ever taught Spanish to a friend or acquaintance and would like to be certified to do so?
You can finally do it – in person, in Dubai – and get certified to teach Spanish as a foreign language.
Further details about the course:
Dates: 14 February to 18 April 2023. *End date of classes, practice teaching hours will be adjusted to the availability of the centre
Mode of study: Onsite at JLT
Length: 60 hours 

40 hours of theoretical classes with practical applications.
10 hours of practical teaching at our UCAM Español Institute centre. 
10 hours of self-study directed by the trainer.

Classes: 2 times a week, 2 hours per session
Days: Tuesday and Thursday
Timetable: 9.30am to 11.30a
Among other aspects, in this course you will learn:
Learning techniques according to the type of learner and level of education.
How to use and create different resources for Spanish classes.
Types of methodologies and how to use them in the classroom.
Programming and designing lesson plans and teaching sequences.
Download brochure
Admissions